Hello,
 I am trying to install the organic chem lab for the first time and am running into the following issue.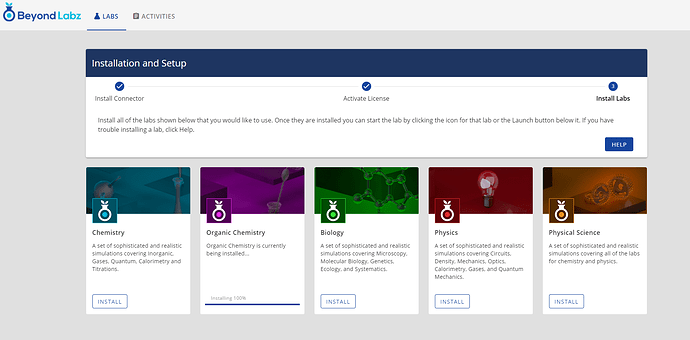 I have given it about an hour on this screen and it doesn't want to "roll over" to the next step.
Any help would be greatly appreciated.
Trying to install through Google Chrome on Windows 10.