Is there a density worksheet?
@magaly.salinasgarcia
Yes, we have several Density worksheets. You can access them in the Beyond Labz client in the Worksheets tab. There are some in the Physical Science section and some in the Physics section.
Let me know if you need any more help finding whichever one you need!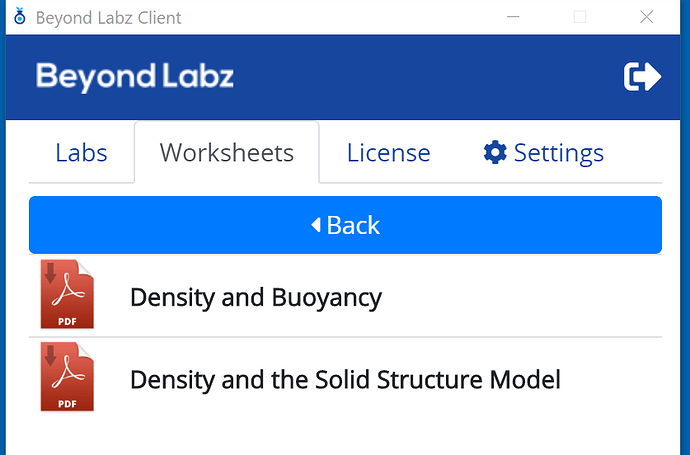 Hi Heather,
Thanks! I was able to find them.
Hi Heather,
I teach at San Jacinto College in Pasadena, TX and was wondering if you have a free pilot program to try out your labs for the summer course to see if we like them to use for future semesters?
Regards,
Magaly
@magaly.salinasgarcia
We are happy to give you as an instructor a free code to test out the program for 30 days, but we don't provide free codes to students. We encourage you to join our webinar today at 2pm Eastern to ask any further questions and to get a better feel for how the program could work in your classes. Or you can watch any of our recorded webinars on our YouTube channel. http://bit.ly/BeyondLabzPlaylists
Hope that helps!